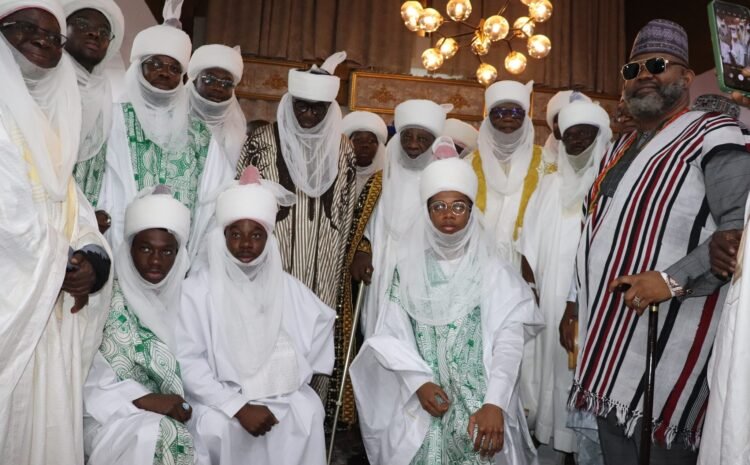 National Theatre Breathes Life into Ilorin's Durbar Tradition, Sparking Excitement, and Fostering Cultural Preservation
Ilorin, Nigeria — In a stunning display of cultural solidarity, the National Theatre Nigeria has once again lent its unwavering support to the Ilorin Emirate for the spectacular Durbar celebration. Marking the second consecutive year of collaboration, this gesture has injected a renewed sense of vibrancy into Ilorin's cultural calendar, elevating the event to unprecedented heights.
Every year, on the second day of Sallah, the Durbar engulfs Ilorin in a mesmerizing wave of traditional splendor. Attended by the crème de la crème of Kwara state, this gathering has evolved into a highly anticipated affair, captivating the hearts and minds of both locals and visitors alike.
Deeply rooted in the region's heritage, the Durbar stands as a testament to the enduring traditions that have shaped Ilorin's identity. Recognizing its cultural significance, the National Theatre, led by the visionary Otunba Prof Sunday Ododo, has taken up the mantle of preserving, presenting, and promoting this grand spectacle, breathing new life into this age-old tradition.
Understanding the monumental impact of the Durbar, the National Theatre has generously offered logistical and planning support, ensuring that Ilorin can harness the full potential of this extraordinary event. With their guidance and expertise, the ancient city comes alive, enveloped in an enchanting aura that captivates the imagination of all who bear witness.
The National Theatre's involvement has lent a touch of grandeur to the Durbar, transforming it into a showcase of Ilorin's rich cultural heritage. Their commitment to supporting the Emirate Council underscores the profound value they place on preserving Nigeria's diverse tapestry of traditions.
Speaking on behalf of the National Theatre, Otunba Prof Sunday Ododo expressed his deep admiration for Ilorin's enduring cultural legacy. He emphasized the importance of collaboration in safeguarding and celebrating the nation's traditions, urging other regions to follow suit.
During the Durbar, joy reaches a fever pitch, excitement permeates the air in Ilorin. The entire city is engulfed in grandeur and pageantry, as the convergence of tradition, innovation, and community spirit paints a vivid tableau against the backdrop of this storied town.
The National Theatre's support has not only ensured the success of the Durbar but has also invigorated the collective pride of the Ilorin community. It stands as a testament to the power of cultural heritage to unite and inspire, transcending generations and leaving an indelible mark on the fabric of society.