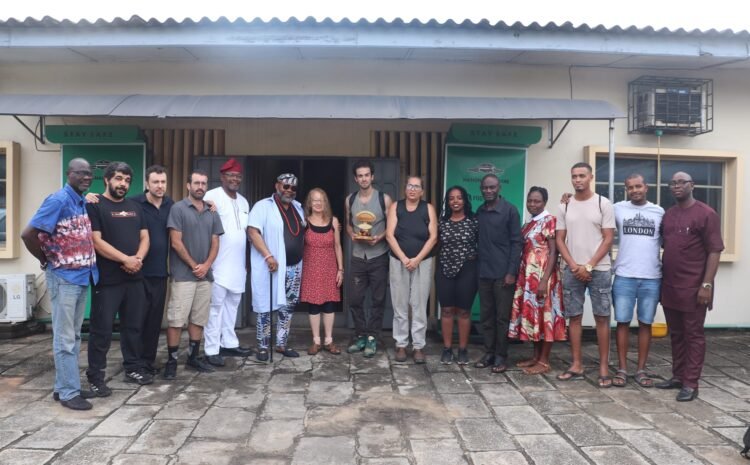 We are delighted to report that the classic play "The Road" by Wole Soyinka was successfully staged today, Sunday, September 3, 2023. The Marquee at the National Theatre was alive with energy as the African-Israeli Stage, in collaboration with the National Theatre of Nigeria, the Crown Troupe of Africa, O'Jez Hotel & Suites, and other agencies, brought this captivating production to life. "The Road" explores themes of faith, trust, and doubt in a world where trust is the linchpin of survival. The audience was treated to a compelling narrative that kept them on the edge of their seats, navigating the constant tension of whether one can trust the person they meet on the road or not.
Directed by Yaffa Schuster, with an original music score by Andreas Svensson, the production featured an exceptional cast including Adisalem Alamo, Alemwork Ayele, Elad Konfino, Getachew Hunegnaw, Mahmoud Mora, Michael Edlis, and Yahel Pappo, with technical direction by Gili Godiano. Their stellar performances brought the play to life and left the audience in awe.
The presentation was graced by none other than the renowned author himself, Wole Soyinka, Joke Silva, Edward J.K Oluseyi – Minister Counselor/ Head of Chancery, Prof. Ododo, GM/CEO, National Theatre, alongside other eminent arts patrons and public officials. Their presence added prestige to an already remarkable event.
The African-Israeli Stage, an Israeli NGO, has played a crucial role in promoting and presenting African arts to the public. Their commitment to fostering cultural conversations and supporting African culture was evident in the success of "The Road."
The company's diverse ensemble of actors, musicians, and creators showcased the power of transcending cultural and religious differences to create a community of understanding and acceptance. This inclusivity was a hallmark of the production's success.
The African-Israeli Stage has a storied history of outstanding performances, including previous presentations of Soyinka's work and their engagement with marginalized communities. Their commitment to shedding light on important societal issues through art is commendable.
The company's "Little Africa" soirées, which celebrate arts and culture from across Africa and the African diaspora, have been instrumental in promoting diversity and creativity in the arts.
The success of "The Road" is a testament to the collaborative efforts of all involved, with actors and artists contributing their talents for artistic payment. Funding from municipalities and sponsoring companies with a dedication to human rights and the arts played a pivotal role in making this production a reality.In conclusion, the successful staging of "The Road" today is a testament to the power of storytelling, collaboration, and the arts in bringing people together. This production, which explores the dynamics of trust in a harsh world, will undoubtedly leave a lasting impact on all who had the privilege of witnessing it. Congratulations to the entire team for a job well done! #TheRoadPlay #AfricanIsraeliStage #CulturalUnity
Photo speaks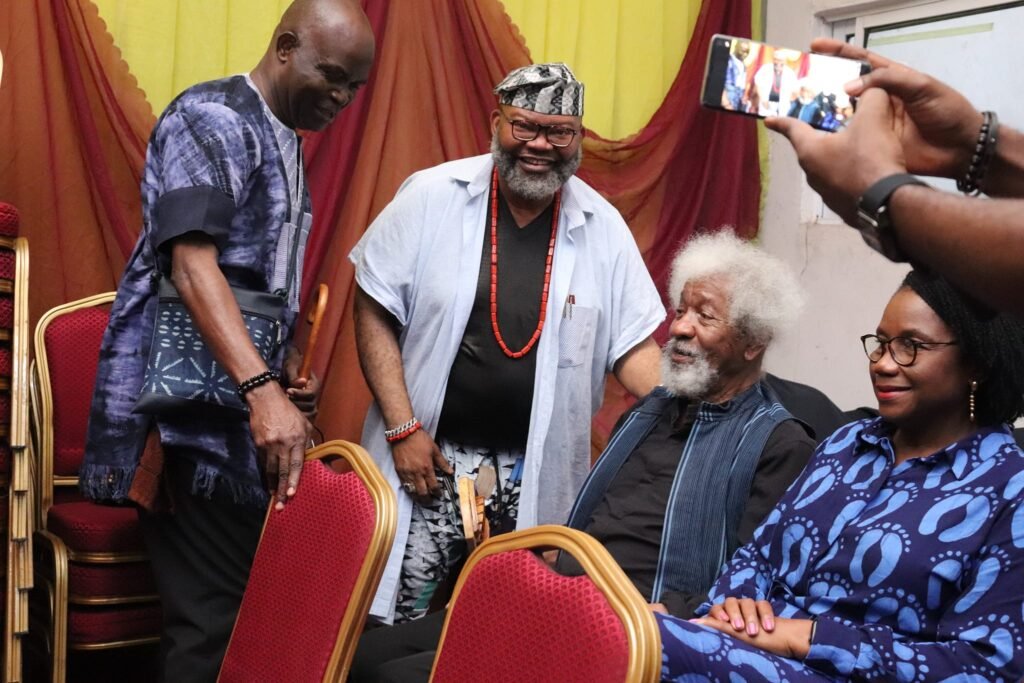 See video for more