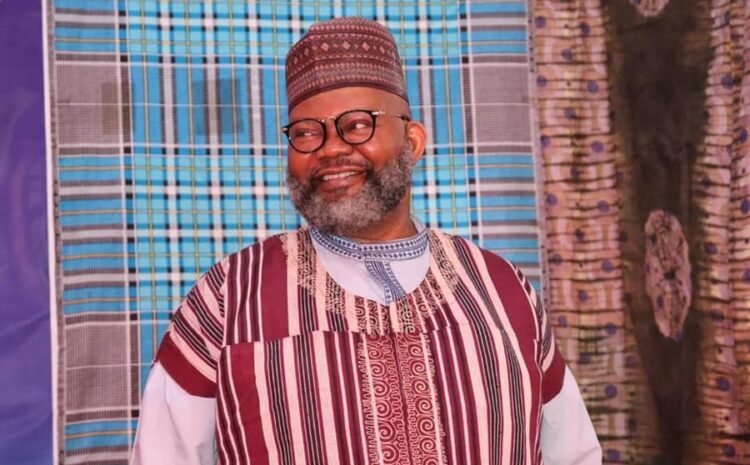 Biography
Sunday Enessi Ododo (SEO), a scion of the Ebira ancestry from Okene in Kogi State of Nigeria, is a versatile literary technician, performance aesthetician, theatre technologist, screenwriter, playwright, and poet, with outstanding literary and theatrical records. Born on 21st October 1962 in Maiduguri, north-east Nigeria, Sunnie Ododo (his creative writing name) is happily married with beautiful children. He is a tested director and actor of a long-standing reputation.
SEO is a Professor of Performance Aesthetics and Theatre Technology in the Department of Theatre Arts, University of Maiduguri, Maiduguri, Nigeria and currently the General Manager/Chief Executive Officer of the National Theatre, Lagos, Nigeria, where magnificent massive restoration work is on-going under his watch. The robustness of Ododo's scholarship is not only reflected in his deep-seated but humble and convivial nature but also in the rich quantity and engaging nature of his research and publications. Apart from being a theatre scholar, screenwriter, actor, poet and technical theatre practitioner in his highly fecund career of about four decades, he is reputed to be the exponent of the facekuerade theory in African theatre practice. He is an award-winning playwright who has made humongous contribution to the Nigerian (African) theatre theory and practice.
He is a living hero of the arts and a rallying point for cultural and creative industries (CCIs) in Nigeria and beyond. The making of the Nigerian theatre history is fraught with the canonical pedagoguery of diverse theatre iconoclasts within the frame of performance and literary theatre traditions. One thing that makes the works of these dramatists and theatre-makers still relevant is the profundity of the themes and issues they treated. In fine, diverse attempts to punctuate their thoughts by 'new' artistic directions have proven abortive as only a few have passed the crucibles of becoming. Sunday Enessi Ododo (SEO) is one of the few iconoclasts of the 21st century whose oeuvres have gone through such scholastic and practice crucibles and rightly deserves a place in Nigerian theatre history and epistemology.
Without a doubt, SEO has become a pan Nigeria theatre academic Facekuerade, to borrow the term he coined in theorizing the place of the mask-less Ekuechi masquerades of the Ebira people. It is indeed to the credit of this academic enigma that African scholars and researchers have begun to robustly interrogate the liminality and theatricality of the presence of the ancestral spirits in African mask-less masquerade arts and acts. It is his work that opened up the exploration of the margins of human consciousness of space and time beyond the wearing of any physical masques in African masquerade arts. The person, personality, and career of SEO as a theatre-maker, theatre technologist, theatre manager, theatreprenuer, and theatre teacher is diachronically inspiring and challenging at the same time. Ododo holds the fellowship of seven prestigious scholarly/professional/Creative bodies – fsonta, fta, fsna, fana, fnipr, faan and FNAL – Fellow, Nigerian Academy of Letters.
ORCID Connects research and researchers – https://orcid.org/0009-0004-2902-8434
Let's go social; Start from: Let's Connect here OR (++) Sunnie Ododo | Facebook