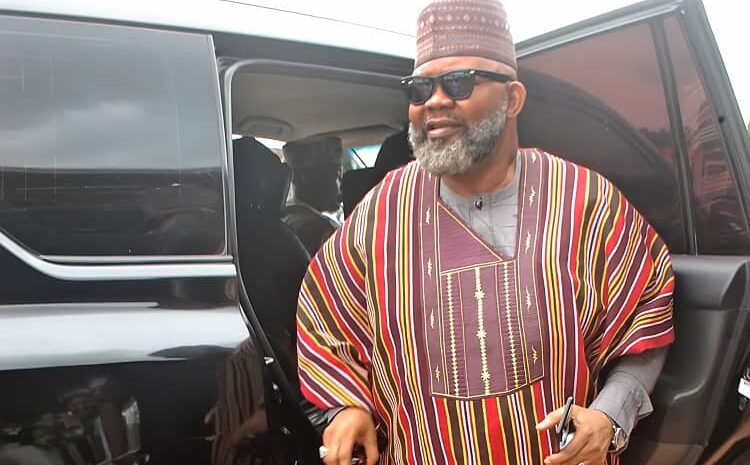 The Olu-Adde of Ekinrin-Adde, Olu Anthony Bamigbaye Idowu, (Ahe Maworo 1) ACA, CON and the Olu-Adde in-Council) will on 24th June, 2023 honour an erudite Professor and a great achiever, Prof Sunday Enessi Ododo, (SEO) (fsonta, fta, fsna, fana, fnipr, faan, FNAL), with the Honorary Chieftaincy title of Otun Fiwajoye of Ekinrin-Adde land.
Spokesperson of Ekinrin-Adde Community Development Association (EACDA), Victor Adewale Adekanye made this known in a media parley over the weekend, stating that Prof. Sunday Enessi Ododo was considered for the honorary chieftaincy award for his outstanding feat within and out of his circuit and for his longstanding relationship with the good people of Ekinrin-Adde Community. Adekanye, who further maintained that the pedigree of the university Don as a performing aesthetician, has remained a motivation to generations.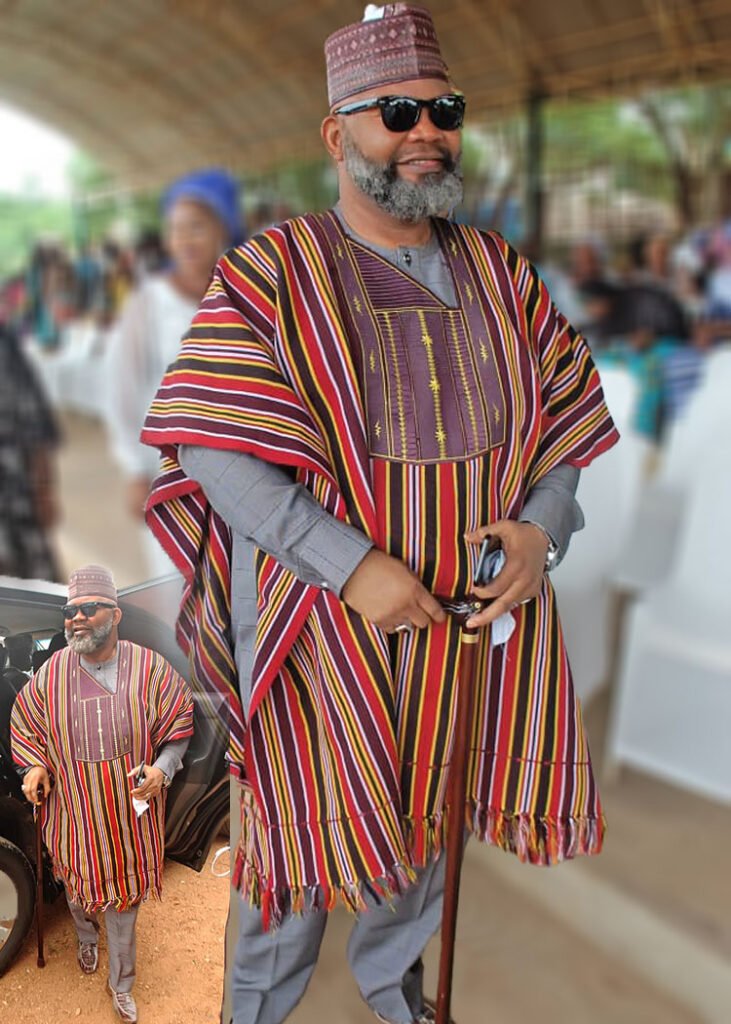 A scion of the Ebira ancestry from Okene in Kogi State, North-Central Nigeria, Ododo is the architect of modern National Theatre. He has remained a versatile literary technician, performance aesthetician, theatre technologist, screenwriter, technical writer, playwright, poet, with outstanding literary and theatrical records. He is a tested director and actor of a long-standing reputation.
The robustness of Ododo's scholarship is not only reflected in his deep-seated but humble and convivial nature but also in the rich quantity and engaging nature of his research and over a hundred publications in leading journals and specialist books across the world. Apart from being a theatre scholar, screenwriter, actor, poet and technical theatre practitioner in his highly fecund career of about three decades, he is reputed to be the exponent of the Facekuerade theory in African Theatre Arts Studies; a theory that espouses the aesthetics and functionality of maskless masquerade typology in Africa using the Ebira Ekuechi festival. Prof Ododo is a widely travelled polyglot, Nigerian cultural ambassador, and world citizen.
What's more, Ododo is a distinguished scholar and creative artist who has made significant contributions to the growth of literature and creative writing in Nigeria through his activities in the Association of Nigerian Authors (ANA), Society of Nigeria Theatre Artists (SONTA) where has served as President, Vice President, and currently a Trustee. This man of many parts was the immediate past Public Orator, Nigerian Academy of Letters (NAL), served as Non-Official Member of NAL Executive Committee and serving as Assistant Secretary of NAL for a second consecutive term. SEO is an active member of many other learned associations such as the International Federation for Theatre Research (IFTR), London; the International Organization of Scenographers, Technicians, and Architects of Theatre (OISTAT); Union of African Performing Artists, among others. In 2019, Prof Sunnie Enessi Ododo was admitted as a Fellow of the prestigious Nigerian Academy of Letters (NAL), the highest Nigerian academic body for the humanities.
In August 2020, President Muhammadu Buhari, GCFR appointed Prof Ododo as the General Manager/CEO of the National Theatre, Nigeria. Within few months of his appointment, he has embarked on massive reforms and restoration of the iconic edifice into a world class event, culture and tourist centre. In his less than one year in office, Prof. Sunday E. Ododo, has tangibly impacted the iconic National Theatre in the following critical areas: a). Staff training- He organized the first ever National Theatre Capacity Building Workshop which brought scholars, experts, stakeholders, and theatre practitioners to the National Theatre for the training and reorientation of the Workers of the iconic edifice. This was done in November 2020 less than 3 months of his assumption of duty. b). National Theatre Festival of Unity- Successfully hosted the first of its kind (National Theatre Festival of Unity) in December of 2020. The Festival of Unity was aimed at healing Nigeria from the impacts of the Covid-19 pandemic and ENDSARS protest. It enjoyed rave reviews from leading flagship of the Media in Nigeria including Channels TV and Guardian Newspaper. c). Increased revenue- Through productive contents as seen in the innovative leadership style he has adopted in running the affairs of the agency, the revenue of the agency has witnessed over 50% increase compared to the total figures from the two previous years combined. The quoted percentage is from the use of the external facilities of the National Theatre. d). MoU on the renovation, restoration and repairs works- Prof. Sunday E. Ododo worked assiduously with the Honourable Minister to catalyze the signing of the MoU to fix the National Theatre. The work is presently ongoing. e). First ever Play Reading experience in the National Theatre- "Justice to the Swine". The Play Reading has since been taken to Nassarawa State and Osun State. f). Stakeholders' engagement within the National Theatre preparatory to the taking charge of the "New National Theatre" g). The National Theatre Monograph Series- He successfully made a case for the establishment of the National Theatre Monograph Series to the Senate and got approval. The National Theatre Monograph Series is already in its third edition with plans afoot to index it for online access. H). He secured a Radio License for the National Theatre for the broadcasting of events from the National Theatre. i). Enhanced Staff Welfare package through supports for all National Theatre staff. He is fondly referred to as the General Manager/CEO of many "FIRSTS" in the National Theatre. Under him, the National Theatre has facilitated a good number of publications which is enhancing theatre education and entrepreneurship in Nigeria. Some of which are Duro Oni: Art, Design and Life (2022), Larger than His Frame II, Further Critical Studies and Reflections on Olu Obafemi (2021). Ododo is a strong believer in the philosophy of mentor-mentee kinship. He is a compassionate, humane, kind, generous, selfless and warm personality.
Ododo is deservedly bestowed with seven fellowships of credible societies, associations and institutions. These are: Fellow, Society of Nigeria Theatre Artists (SONTA); Fellow, National Association of Theatre Arts Practitioners (NANTAP);
Fellow, Society of Nigerian Artists (SNA)
Fellow, National Institute of Public Relations (NIPR); Fellow, Association of Nigerian Authors (ANA); Fellow, African Academics Network (AAN); Fellow, Nigerian Academy of Letters (NAL)
This world class scholar and award-winning playwright is welcoming, accessible and ever ready to listen and assist those in need. His intellectual energies are complemented with a fierce and penetrating vision, an uncommon capacity to make things happen, and to galvanize processes to fruition. He is a man of redoubtable courage and fearlessness, a skilled hunter who can follow the elephant to its hiding lair in the jungle to caution it for trespassing on corporate farmlands and hallowed homesteads.
He is a fine gentleman whose sense of colleagueship and collegiality has uplifted many and endeared him to many others beyond the shores of Nigeria. And by the grace of God, SEO is happily married to Dr. Monica Sunnie-Ododo and their union is blessed with three beautiful children including a Barrister at law, a Sociologist and a Chemical Engineer.
Excerpt from Ekinrin-adde Day 2023: Professor Sunday Enessi Ododo Recieves "Otun Fiwajoye" Honorary Title | Personality | National Trust Nigeria (nationaltrustng.com)