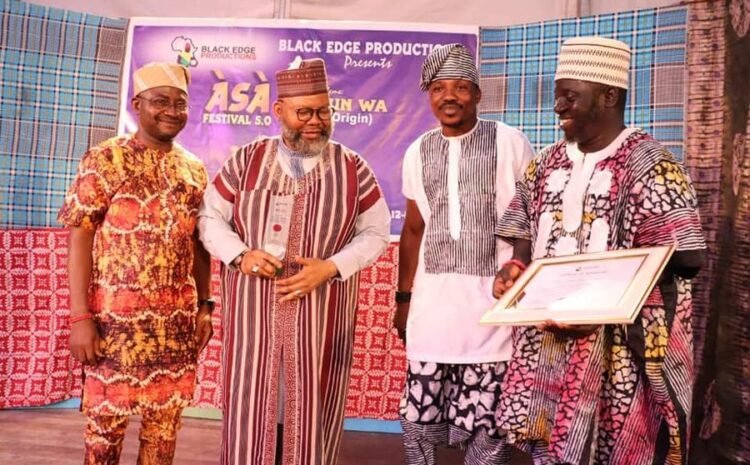 The preservation, promotion and presentation of culture is a task for everyone. These tasks need the collaboration of diverse groups to be attained. One of the numerous troupes helping to propagate the richness of Nigerian culture is the Black Edge Productions.
Led by renowned drummer, dance instructor and dancer 'Ogede', this group has made the National Theatre its home. Today, the group honoured the GM/CEO of the National Theatre for his 'Authentic" contribution to the arts. Prof. Ododo was also presented with a plaque as an "Eminent Artist".
This is significant as local impacts like this ultimately translate to international success for the country. The GM pledged to always support and identify with grassroots art groups in the preservation and promotion of culture
Photo speaks.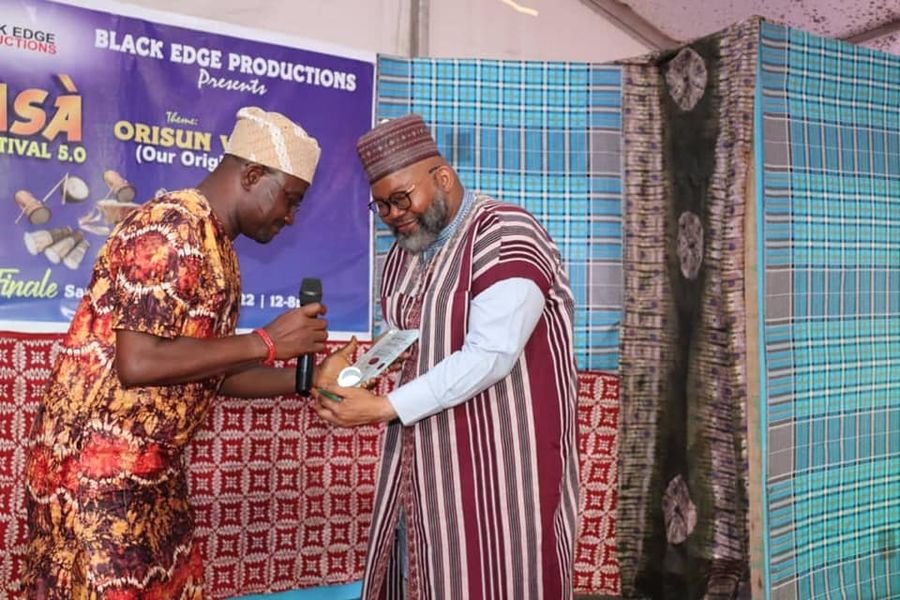 Let's go social; Start from: Let's Connect here OR (++) Sunnie Ododo | Facebook