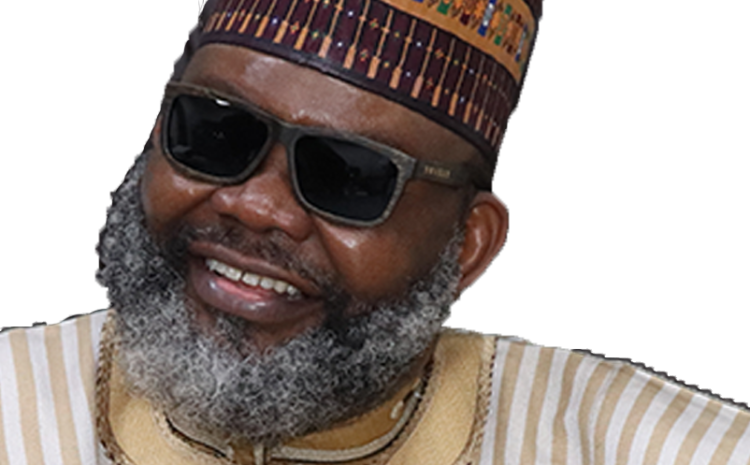 Did you go to school barefoot?
Yes. I come from a semi-middle-class family. My father was a nurse. I was born in Maiduguri. But later left for Okene which was part of Kwara State then but is now in Kogi state. I went to school barefooted. We did not even know what we were learning. All I knew was that I was very proficient in reading the alphabet. My father took pride in that. He would always say 'come and recite the alphabet for us.' There was no career guidance and counselling and a lot of things depended on what our parents wanted us to be. I think it was in my secondary school (Fatima Community College) in Ekan Meje that my career started to blossom. (excerpt from link below)
https://tribuneonlineng.com/the-story-behind-my-full-white-beard-started-in-san-francisco-ododo-national-theatre-boss/
What do you mean?
It was a school where people from different backgrounds and locations converged. So, many Kwarans within that axis were Lagos-based and most people sent their children to that school so that they can have a taste of the locality they are from. So, that prompted interaction and it gave me the exposure that I would not have had in Okene.
Was there a culture shock?
Of course, it was part of it. That was where I learnt the sophisticated art of fashion because they came from Lagos. Also, Yoruba culture opened up to me; respect for your elders and the use of 'e' for elders. Not that we don't have that in our culture. It just emboldened it.
Was there a noticeable difference in the academic performance of locals and Lagosians?
Yes, that is where I want to talk about perseverance. We had the best teachers. Our principal then was Mr Anthony Alao of blessed memory. With all sense of modesty, I was the best in Literature and English. As I was growing up, the University of Ilorin just came on board then. Kwara Polytechnic, which was Kwara Tech, was the only higher institution we were focused on then. So, the idea of becoming a university graduate had already been ingrained in me. In my locality, we had some guys who were university undergraduates then. Unknown to them, they were role models that we were also looking up to. We could see some of the social privileges they had for being university undergraduates and we wanted to enjoy such too. One of them was Alhaji Abdullahi who became a Director of State Service before he retired. We used to call him Jaja, referring to nicknames. Interestingly, I was called Mendoza in secondary school.
Why Mendoza?
According to those who gave me the name, there was an earlier student who just graduated and was very clean, sharp and bright. So, they just said look you are just like Mendoza (laughs). So, that was how Mendoza stuck to a level. And then, my people preferred my surname more. When I got to the university, they were calling me Prof (laughs). This was because I organised tutorials for them, and led them in any assignment. Whenever there were difficult questions, puzzles or riddles, it was usually me that solved them.
All these informed what you studied?
Yes. I have just told you that the travelling theatre group was a factor. And I went on, to become a theatre artist. It was a flurry of activities and we had our own drama groupings in school. So, I just knew that this is where I wanted to be. My father wanted me to be a lawyer but I insisted this is where I want to be and he gave up. But, today the story is different. For them, being a lawyer is all in all.
Did the professorship journey start along the line?
When I left school, I served in Gongola state then. Whilst there, I applied to University of Ibadan for my Master's degree. When I finished my Master's degree, one of our lecturers at the University of Ilorin came back from sabbatical to Ibadan and met my head of department in Ibadan then, Professor Dapo of blessed memory. And he said 'congratulation Dr. Zulu Sofola, your student from Ilorin came to Ibadan and shattered our results. He was the best.' He said 'who? Sunday Ododo.' At that point in time, I was already working with the Kogi State government, as a Personal Assistant to the Secretary to the State Government. Then, they sent for me to come and join the Department of Performing Arts at the University of Ilorin. I felt I would do better in state government than becoming a lecturer at the university (laughs). So, I was dodging the call. That was when Zulu Sofola came to my office in Kogi State and dragged my collar saying I must heed the call. Zulu Sofola is a mother to us and someone we all respect. I felt it was an honour. So, I went to Ilorin eventually and started lecturing and became the first alumnus of the university to be brought back to be part of the staff in Ilorin. I became the first PhD Performing Arts Department of the University of Ilorin. I also became the first alumnus to be head of a department. It gave me the opportunity to be first in almost everything there. And I also became the first to be a professor in that department.
Your journey seems smooth, right?
No, it was not smooth. During my PhD, I was exploring a new theory, it attracted so much attention and there were several reasons why it shouldn't succeed. But I stood my ground. I kept on saying 'this is what I want; tell me whatever would make it work.' So, it survived. Today, it announced me to the whole world. And the theory was 'The Facequerade Theory'. This was unlike the masquerade.
How so?
This is because there are some kinds of masquerades in African culture that do not wear masks but are still called masquerades, such as Alapansanpa and so many others. In Igbira land, we have such and that was what I used to push out the theory. And when it came out, many scholars began to look at the equivalences in other cultures. If you Google that, my name would come up.
And this concept announced you to the world?
Yes, it did. I got an invitation to Oxford to come and speak on it. Some cultural institutions wanted to know more about it. Today, I am in the culture industry. So, it is part of it.
Your full white beard has become your signature appearance?
Yes. Keeping it was not my idea. I went to the United States and got too busy. I don't use a razor because it gives me bumps. When I found a barber's shop in San Francisco, I was given a bogus bill of 500 dollars to shave and I said I would do it when I got back to Nigeria. So, when I got back and went to my barber's shop, he said 'wow this is fine. Let me just treat it. You don't need to cut it.' I said 'no, shave this thing'. We argued for almost 10 minutes. He invited other people that came around asking them 'is this not good?' I said 'okay have your way and do what you want to do.' And wherever I get to, they tell me I look good. So, that was how it all began.
How did you meet your spouse?
I met her twice in one day in my home town (laughs). She was not a common face around. I saw her by the roadside while I was driving. I said to myself, 'who is this girl?' I could not stop her because it wasn't our thing back then. Then, I went to a social gathering that night and I found her there again. So many things happened that I don't want to mention but confirmed to me that she was the one. She was so patient with me.
What exactly did you like about her?
Her humility. She was industrious. She has the ability to find solutions to situations. She was committed to my success, commited to my happiness. I lived in a 3-bedroom flat and was still fed by my parents because it was a family house. Unlike other girls I know before her, she was the first person who came into my space and changed things around. She said 'you have a kitchen and you are working, so let us equip the kitchen' and she started by even buying equipment for the kitchen. She cooked the first food in that kitchen. She told me to invite my friends during Christmas. She baked in that house and did everything (laughs). So, I said to myself 'this one is different'. And at that point in time, marriage did not even cross my mind. But she was consistent.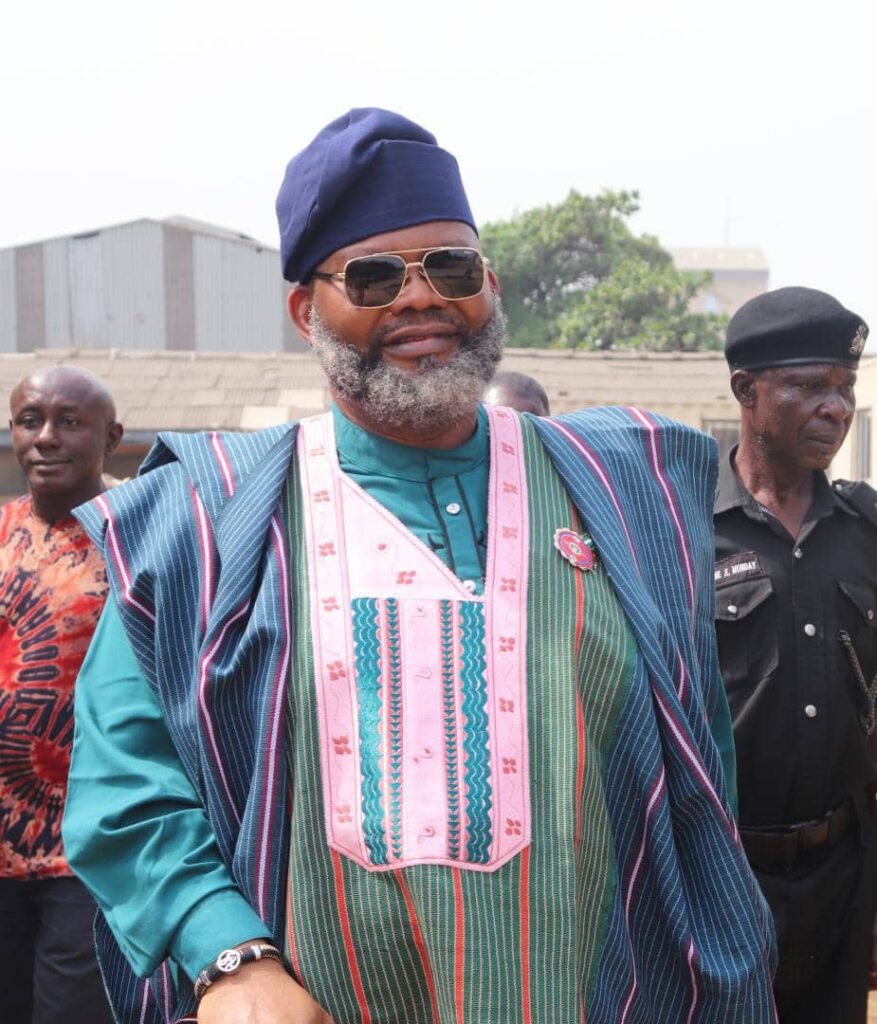 Let's go social; Start from: Let's Connect here OR (++) Sunnie Ododo | Facebook