The Deputy Controller of Corrections, Mrs E.O. Ojeah, has reiterated the import of performing arts in nation-building and development in Lagos. This assertion was made during a high-power delegation visit to the Nigerian Correctional Service Female Custodial Facility, Kirikiri Lagos by some Management of the National Theatre led by the GM/CEO. Today's visit is a sequel to the one by officers of the Nigerian Correctional Services in September of 2022.
Prof S.E Ododo stated that the National Theatre has a contribution to nation building through such an engagement like this. The GM tied this to one of the mandates of the National Theatre which is to identify talents from everywhere in Nigeria including among those undergoing corrections.
The females undergoing rehabilitation in the correctional centre displayed artistic and dramatic talents in chorography, dance and drama. The quality of talent corroborated the assertion made by the GM/CEO that talents was to be found everywhere. According to Mrs E.O. Ojeah theatre can help break the stigmatization from families and friends which former inmates suffered when they are released. Showing recognition and acceptance to inmates helps to assuage apprehension of stigmatization upon release.Apart from Mrs E.O. Ojeah, Mr Frank Okonkwo (Deputy Controller of Corrections in Charge Medium Custodial Centre) represented the Controller of Lagos State Command, and Mr Rotimi Oladokun (Chief Superintendent of Corrections Lagos State Command and PRO of Lagos State Command) were also in attendance.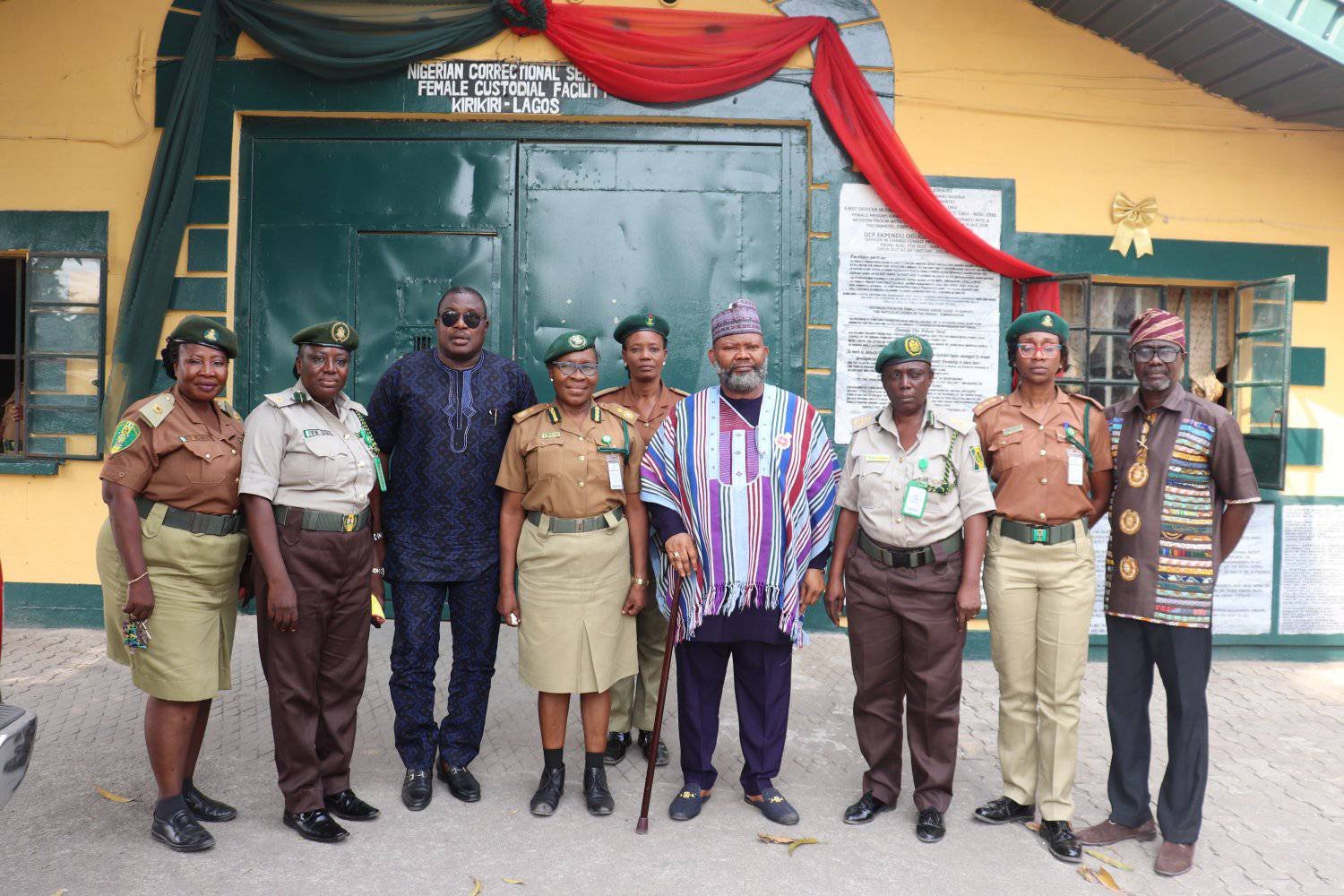 Let's go social; Start from: Let's Connect here OR (++) Sunnie Ododo | Facebook