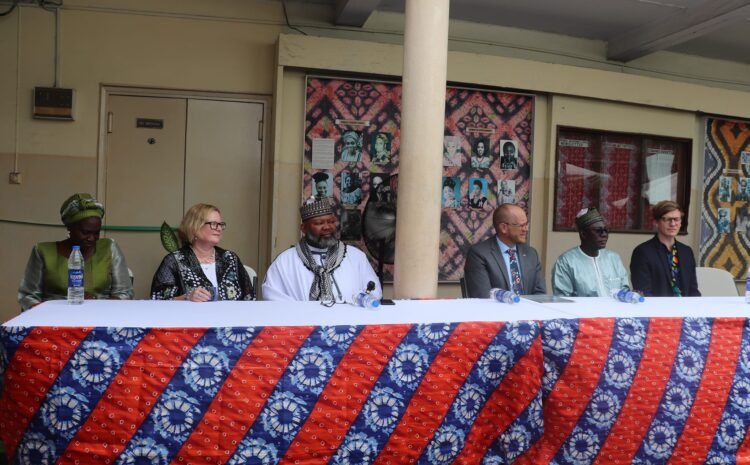 The art world in Nigeria witnessed a momentous occasion as the National Museum played host to a captivating art exhibition titled "Conservators in Partnership/Collaboration with U.S. Museums." This highly anticipated event was graced by esteemed guests, including the General Manager GM/ CEO of the National Theatre, Professor Ododo, accompanied by his wife, Dr Mrs Sunnie-Ododo, a directorate cadre staff member at the National Commission for Museums and Monuments. The exhibition showcased an array of breathtaking crafts in the temporary exhibition hall, leaving attendees in awe of the artistic talent and cultural preservation on display.
Welcoming Remarks:The opening ceremony commenced with a warm welcome extended by the Director-General of the National Commission for Museum and Monument, Professor Abba Isah Tijani. He expressed his delight in hosting the GM, National Theatre, referring to him as a brother and friend.
U.S. Consulate General's Enthusiasm: Adding an international flair to the event, Mr. William Stevens, the U.S. Consulate General in Lagos, graced the occasion with his presence. Mr. Stevens expressed his happiness at being in Nigeria and working alongside Nigerians in the pursuit of preserving and restoring cultural heritage. His presence highlighted the significance of the collaboration between Nigerian and U.S. museums, fostering cultural exchange and appreciation.
Closing Remarks: As the exhibition drew to a close, the curator of the museum, Mr. Linus Kingi, delivered heartfelt closing remarks. He expressed gratitude to the GM for taking the time to attend and lend support to the museum's endeavors. Mr. Kingi's words echoed the sentiments of all those involved, recognizing the importance of preserving and showcasing the rich artistic history of Nigeria.
Diverse Crafts on Display: The temporary exhibition hall served as a captivating backdrop for the diverse range of crafts on display. Attendees were treated to a visual feast, with an assortment of art pieces showcasing various artistic techniques, materials, and cultural influences. traditional sculptures as well, the exhibition celebrated the richness and diversity of Nigerian art.
Photo speaks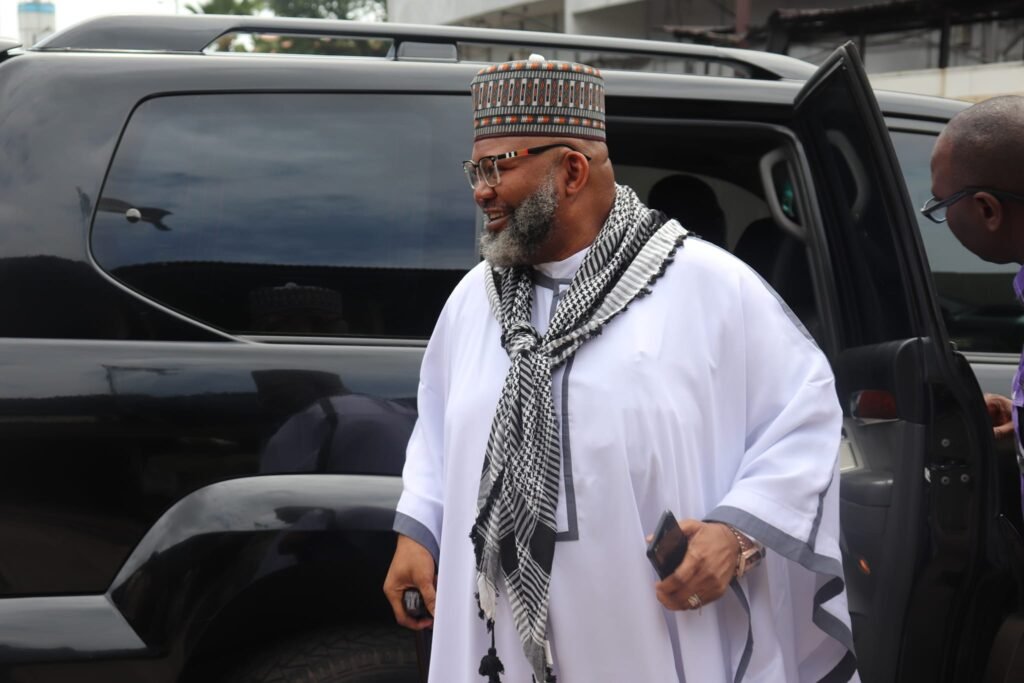 See video for more